It is very rarely that I can adequately review/report sandwiches and burgers at Walt Disney World because they are expensive. Very expensive. So expensive that I have to look up the prices before I even leave my house and sometimes Disney's price game is like the stock market. They keep going up, up, up. They change so rapidly that by the time I get to the park, a burger that was supposed to be $9.19 is $10.19 (before tax) when I decide to order it.
But since my annual pass is expiring soon and I will be trading time spent at Disney for a more affordable experience over at Universal Studios, I decided to treat myself to at least one burger at Disney's Animal Kingdom.
I mention this as a cautionary tale to my fellow sandwich/burger enthusiasts. I purchased the Black Bean Burger with fries at Dinosauraus restaurant and this is what I receive for $10.86.
I actually received a far less portion of fries than what is pictured because they were running low on fries and did not stop the line of food at the back to wait for more fries to be cooked. I watched in horror as a cast member scooped THREE FRIES into a child's dinosaur bucket that is supposed to be at least half-filled with fries for $7.49 (before tax). I hope that the family was smart enough to return the bucket and ask for a decent portion once it reached their table.
Even at McDonald's, Burger King's or Wendy's, the associates respectfully request that you wait while they make more fries to give you the due portion you paid for. Even they have two deep friers going at once so they don't run out. But at Disney, it's you get what they give you.
(This is what the burger looked like after I purchased it. Keep in mind – $10.86)
But let's get to the review – shall we? It will be short, sweet and forgetful. Much like this meal.
What you think a black bean burger is supposed to be vanished from this particular order. It was not juicy. It had no texture and it was overcooked in portions of the patty. The bun was okay and the "special" avocado sauce that Disney boasted had no taste to it whatsover – did they put real avocado in there or pixie dust avocado?
To add I think this might have upset my stomach a bit too. I'm guessing in the future I should do this: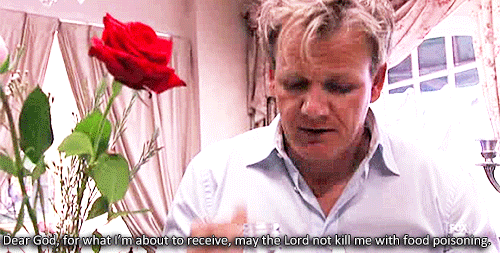 It always pains me to write a bad review for anyone but if I don't write a bad review than how can anyone determine where to buy the best sandwich/burgers in town?